Boguslaw Gluszak, M.D.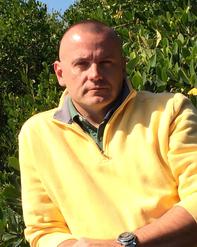 Diplomate of American Board of Psychiatry and Neurology
Board Certified in General Psychiatry
Board Certified in Child and Adolescent Psychiatry
START A TELEMEDICINE CALL
Dr. Gluszak specializes in providing high quality, personalized care to adults, children and adolescents, including (but not limited to):
Depression & Anxiety
Bipolar Disorder
Mood Disorders
ADHD
Learning Problems
Parenting Issues
Background & Credentials
I am an immigrant. I relocated to USA from Poland in 1996, fascinated with the idea of freedom and democracy. I came alone, with $700 in my pocket and medical degree from Jagiellonian University in Cracow, Poland, one of the oldest universities in Europe.

Education:
I have received training in Child and Adolescent Psychiatry at one of the best child and adolescent psychiatry programs in the country - Fellowship Program at University of Illinois at Chicago – Institute for Juvenile Research – (2002-2004). Training involved wide range of outpatient, inpatient and consultation responsibilities. I have particularly enjoyed Childhood Anxiety Disorders Clinic. Training involved both working for upscale suburban hospital as well as seeing families from inner city of Chicago. My supervisors were some of the best in the nation clinicians, therapists, psychopharmacologists, psychoanalysts.

During the Fellowship I participated in Adult Psychoanalytic Psychotherapy training at Institute for Psychoanalysis in Chicago.

Before Chicago, I have received General Psychiatry training at University of South Alabama in Mobile, AL , Medical College, Department of Psychiatry (1999-2002).

Medical School – Collegium Medicum at Jagiellonian University in the beautiful city of Krakow (Cracow, Poland) – is third oldest medical school in Europe, still one of the strongest med schools on the continent. I had started my medical education at Jagiellonian University at the age of seventeen and completed it with honors. I am very proud to hold degree from this old and noble school.

Employment History:
After finishing my psychiatric training in 2004 I have accepted a position in an underserved area, and moved to Terre Haute, IN, where for five years I worked for Hamilton Center, Inc. - private, not-for-profit organization providing mental health services in west Indiana . I treated patients with broad variety of backgrounds and mental problems, and consider these years to be a very valuable part of my professional experience.

While in Indiana, I also served as the staff psychiatrist for the Student Counseling Center at Indiana State University.

Then I followed my dream and moved to Florida back in 2010, the sunshine state, where I have started this practice along with my wife, Joanna.

My outside of work passions are tropical plants (orchids and bromeliads) and enjoying an open road on American v-twin cruiser.
NeuroStar TMS Provider