Cheryl Buss, LCSW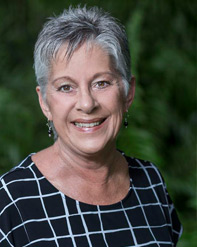 Licensed Clinical Social Worker
START A TELEMEDICINE CALL
Cheryl specializes in:
Narcissistic Abuse Syndrome
Psychological Abuse
Anxiety
Depression
Stress
Burnout
Women's Issues
Mothers of Special Needs Children
Loss of a Child
Depression / Grief
Life Transitions (marriage, divorce, retirement, etc)
Self Esteeem
Trauma and PTSD
Background & Credentials
I am a Licensed Clinical Social Worker with over 25 years of post graduate experience in mental health counseling. I received my bachelor's degree in Psychology from Eastern Illinois University and my Master of Social Work degree from the University of Illinois at Urbana/Champaign.

My experience has been gained in a variety of settings including various hospital inpatient departments (NICU, Mother/Baby, ED, ICU), child welfare, Easter Seals working with special needs children and their families, hospice, private practice, and community behavioral health. I have held different level positions in my career from direct service provider up to COO, from a staff of 6 up to 250.

My real life experience in both of my specializations enhances my ability to understand the unique situations found in both. I specialize in working with Mothers of Special Needs Children and Professionals.
Narcissistic Abuse Recovery/Psychological Abuse
You feel completely and utterly alone. You keep wondering, "What is wrong with me?" "Am I losing my mind?" "Am I crazy?" "Why can't I get it right?" "When will I ever be good enough?" You are likely the victim of psychological abuse. Not the cuts and bruises that can be seen, but instead the hidden abuse that causes psychological injuries that shatter your emotions, self-esteem and wound your soul. Maybe you grew up with a toxic parent, are involved with a narcissistic significant other, or are constantly dealing with a toxic friend or coworkers.

Fortunately in recent years there has been significant research on the impact of psychological abuse, narcissistic abuse syndrome, and growing information related to treatment for survivors. While I see clients for a variety of issues, I have spent considerable time educating myself about this type of abuse and specialize in this treatment.
Professionals
You're an overachiever, dependable and accomplished to everyone who knows you. But on the inside you never feel good enough and the voice in your head is quick to remind you of it. In fact, it wakes you in the middle of the night and you can't sleep. Those nasty racing thoughts yet again!

You've been trying to keep it together for a long time, but you're exhausted. On the outside everything appears great, but inside you're overwhelmed and tired of giving so much to everyone else while putting yourself last.

You want to be less anxious, to be able to ease off your constant need to be perfect, to relax and enjoy the life you've worked so hard for, and to finally learn how to put yourself first without feeling guilty or selfish. You want to find a work/life balance that works for you.

I can help you get there.
My philosophy:
I believe therapy is a partnership and the client's perspective is the starting place. My role as a therapist is to carefully listen to my client and use that information to provide practical options to assist them in finding the solutions that will work best for them. Therapy involves a commitment of time, honesty, and hard work. I utilize a variety of therapeutic methods individualized to meet each client's needs and our in-house psychiatrist allows us to provide a team approach for those who receive medication.

E-mail: cherylbusslcsw@gmail.com