Dr. Kathi Coker
Wesley Chapel Office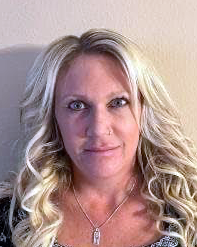 START A TELEMEDICINE CALL
Background & Credentials
Dr. Kathi Coker has been in the mental health/psychology field since 1994, with a Master's Degree in Counselor Education from University of South Florida and a Doctorate in Counseling Psychology from Argosy University in Sarasota. She resides in Wesley Chapel with her husband and 3 children. Dr. Coker has been a Licensed Mental Health Counselor since 2000.

Further certifications:
- Certified Forensic Mental Health Evaluator since 2008
- Certified Sex Offender Treatment Professional since 2016
- Clinical Hypnosis Practitioner as of 2017
- Certified Child Custody Evaluator since 2009
- Certified Forensic Behavior Analyst since 2016
- Certified in Nutritional and Integrative Medicine for Mental Health Professionals as of 2018.

Dr. Coker specializes in:
Anxiety
Depression
Stress
Burnout
Mothers of Special Needs Children
Depression / Grief
Life Transitions (marriage, divorce, retirement, etc)
Self Esteem
Trauma and PTSD
Hypersexual behaviors in children/teens
Family Issues
Couples/Marital Therapy
Relationship Issues
Psychosexual Evaluation and Juvenile sexual behavior
IQ Testing
Autism Testing
Bonding
Risk Assessment - schools

My philosophy:
I believe the therapeutic relationship I establish with my client is the cornerstone to their healing and growing. I meet clients where they are and enjoy exploring each individual's own strengths that can be utilized to start the healing process. I approach all clients with a strength-based philosophy, and am fiercely committed to my clients' wellbeing.

My three primary treatment approaches are Adlerian Therapy (i.e., Individual Psychology); Choice Theory; and Cognitive Behavioral Therapy (CBT). As the mother of a special-needs child, I have a unique perspective on how the family is impacted, and how challenges can be overcome.