Mary Brand LCSW
Sarasota Office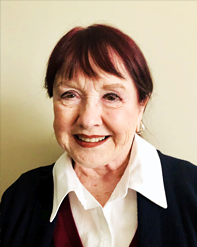 Background & Credentials
Active Florida License: SW6261
Education: Rutgers University - MSW 1980
New York University - MA English
University of Iowa - BA English

WORK HISTORY Centerstone
Outpatient mental health in Bradenton, Florida for 12 years. Retired 2 years ago. I kept an active license as I planned to return to work part-time.

Manatee Memorial Hospital Psychiatric Unit in Bradenton, Florida for 3+ years. My duties included admission to Psych Unit, setting up post-hospital follow up and running group therapy sessions. I was also responsible for a community education outreach program called, "Mental Health Matters" offsite for the hospital.

Private Practice
After moving to Sarasota, Florida in 2000, I resumed a private practice in Venice and Sarasota, Florida on a part-time basis.

During that time I was appointed to conduct Custody Evaluations for the 12th Judicial Court and continued doing that for several years.

Previously, I had a private practice in Madison and Nutley, New Jersey. I worked with individuals, primarily with depression, anxiety disorders, codependency and family issues. I have a long history of helping those with chronic health problems.

OTHER SOCIAL WORK HISTORY

Sommerville Hospital
Inpatient Eating Disorders Unit, Sommerville, New Jersey. I ran group as well as individual and family sessions.

New Jersey Center for Outpatient Eating Disorders
Worked for several years as an outpatient therapist for individuals suffering with anorexia, bulimia and binge-eating disorder.

Terrap Center for Anxiety Disorders
Worked with individuals struggling with phobias, using systematic desensitization techniques. I also ran highly successful 6 week "Overcoming Anxiety" group sessions.

CONTACT MARY:
941-342-8540
brandmary@comcast.net